6 Advantages of Fast Fashion (& Their Sustainable Alternatives)
Confession: we created an entire platform for ethical clothes, but we used to be addicted to fast fashion ourselves.
After all, we both know it's terrible for the planet and garment workers. Let's face it, though: it does provide a lot of instant gratification.
So, instead of ignoring the advantages of fast fashion, we've decided to acknowledge them. And we've thought about the perfect sustainable alternative for each of them.
That way, you'll still get to enjoy those "fast fashion benefits" but without supporting it. A win-win, right?
Fast fashion advantage #1 – Self-expression and a variety of styles to choose from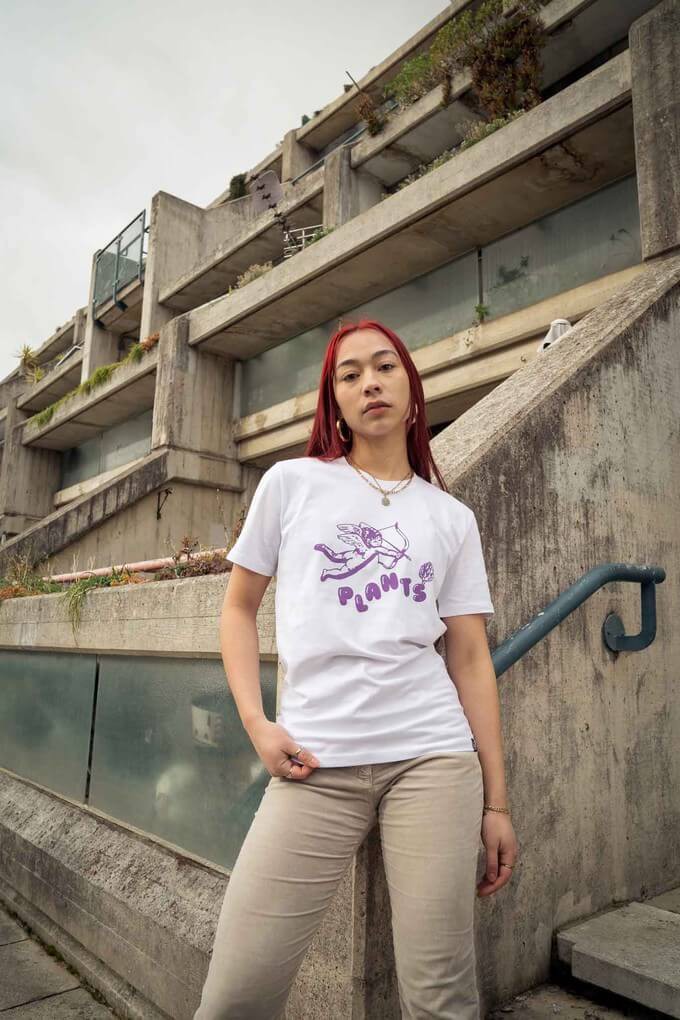 What we wear is an extension of our identity. It affects how others perceive us and, most importantly, how we feel about ourselves.
Deep down, we don't really want "a new garment": we crave the identity it will unlock for us. How we'll feel when we're wearing it.
And one of the advantages of fast fashion is that it makes it (too?) easy to get creative with this. After all, it really is fast!
As soon as a new style pops up on the catwalk or a celebrity outfit goes viral, you can find its equivalent in stores
Fast fashion has 52 micro-seasons per year
These brands offer all kinds of styles
However, is it really self-expression if you're following the same trends as everyone else?
Sustainable fashion equivalent
Fairtrade brands also offer all kinds of styles. The fact that "all sustainable clothes look the same / are minimalistic / are neutral-coloured" is just an ethical fashion myth!
And the best part? Instead of following trends, you can create your own signature style. And that'll mean falling in love with clothes that always make you feel like your best self (without an expiry date). Now, that's proper self-expression, if you ask us!
Psst. If you're intrigued, we recommend the book Big Dress Energy by Shakaila Forbes-Bell.
Fast fashion advantage #2 – Getting to wear different outfits every week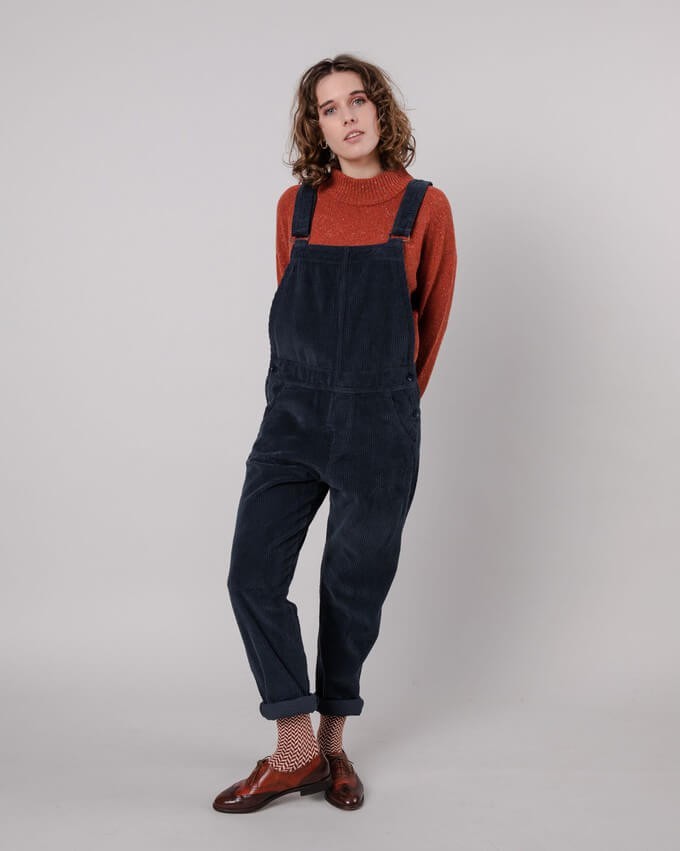 There's no denying that fast fashion garments are cheaper.
Of course, that's because they hide a high environmental and social cost. But when it comes to the advantages of fast fashion?
It also means that you can buy more clothes regularly. In other words, more dopamine hits—which are keeping you trapped in a vicious cycle.
When we switched to sustainable fashion (with higher price tags, on average), we just couldn't keep that up.
But that turned out to be for the best! Buying and discarding new clothes every few weeks is never eco-friendly, no matter how sustainably they were made.
So, does that mean you must stick to the same 5 outfits per season? Not at all!
Sustainable fashion equivalent
Newsflash: "different outfits" doesn't have to mean "new clothes"! Instead, try:
Repurposing and remixing garments – Get creative with new clothing combinations. The same skirt with a top and blazer instead of your usual blouse? It'll look like a completely different outfit. You can also keep track of them visually through an app when you digitise your wardrobe
Renting – This is especially useful for occasionwear. More and more ethical fashion brands are offering this option, or you can rent clothes from other consumers through apps like Hurr (UK-only, at this stage) and By Rotation
Swapping – You might have fallen out of love with a garment, but it could be exactly what someone else is looking for… and vice versa! So, connect through platforms like Nuw
Fast fashion advantage #3 – It's oh-so-cheap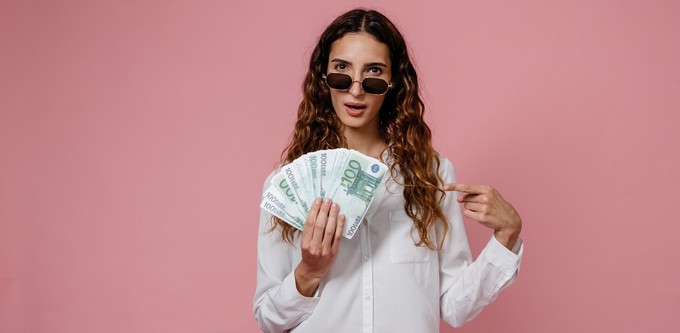 Or at least: the price tags are—and that's why you've been buying new clothes so often.
But because you're encouraged to do that constantly (and fast fashion garments are made to fall apart after a few wearings), most people end up spending a whopping £526.50 on clothes every year.
Sustainable fashion equivalent
Once you break free from the fast fashion trap, you'll focus on fewer higher-quality garments that are actually made to last… and you'll save money, too!
Yep. Bought a "disposable" fast fashion dress on a whim (£15) and only worn it twice? Its cost per wear is £7.50.
Invested in a sustainable and durable dress (£70) and, because it actually matches your style, already worn it 20 times? Its cost per wear is only £3.50. Less than half!
Fast fashion advantage #4 – It inspires a sense of connection (and shopping is fun!)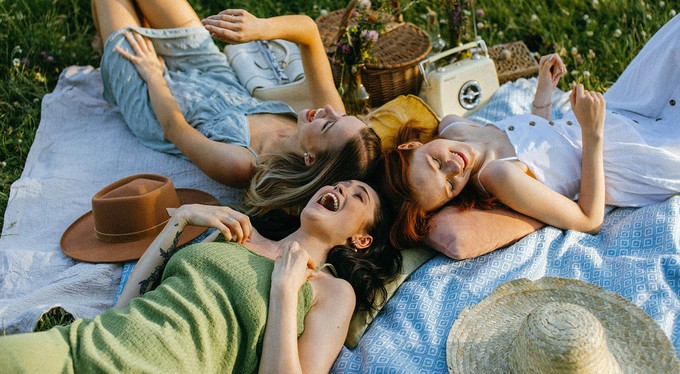 Free afternoon? Let's head to the shopping centre. Already in town? Let's browse some clothes.
Another advantage of fast fashion is that it's a fun activity to enjoy with friends.
But that's when we end up buying even more clothes we don't need (and won't wear often enough).
Sustainable fashion equivalent
Find your tribe – From content creators to consumers trying sustainable challenges, it's easy to connect with other eco-conscious people, especially online. So, by following and interacting with them, you'll get to stay inspired and support each other
Try fun sustainable fashion activities with friends – Hosting a clothing swap party, styling each other, going to a repair cafe… fashion doesn't have to be about buying new clothes!
Fast fashion advantage #5 – It's more size-inclusive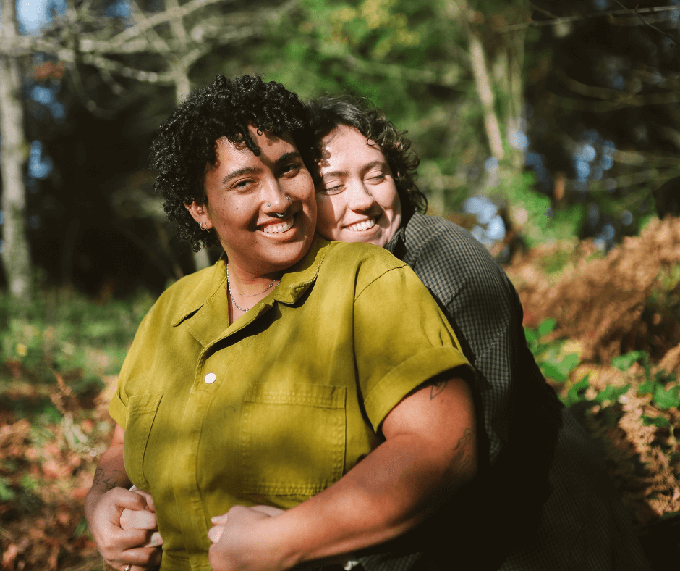 Unfortunately, most sustainable fashion is not as size-inclusive just yet.
Fast fashion brands have bigger budgets, and it doesn't cost them much to incinerate unsold stock. So, another fast fashion benefit is that it's easier for them to offer the same garments in a wider range of sizes.
But that doesn't mean they're your only options!
Sustainable fashion equivalent
Support the best ethical plus-size brands. And no, you won't need to spend hours browsing all kinds of small online stores.
We have hundreds of them right here on this platform. Just select our Size filter. Easy!
Fast fashion advantage #6 – These clothes are easy to find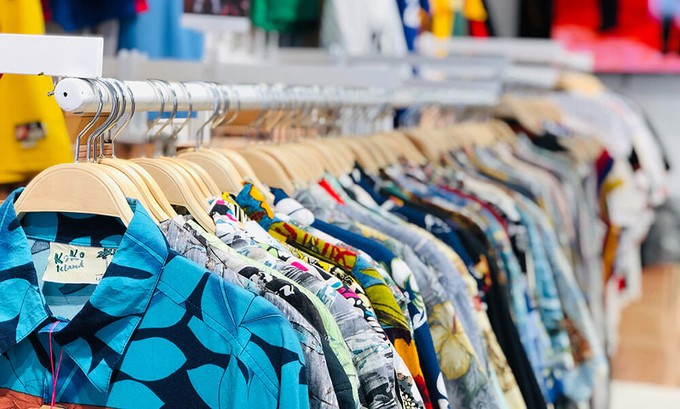 Yeah, we get that. There are shops on the high street and ultra fast-fashion brands bombarding you with ads.
Finding ethical clothes, on the other hand, is hard. Or better… it used to be!
We struggled too, in the past. That's exactly why we created Project Cece.
Sustainable fashion equivalent
We've brought hundreds of fairtrade brands in one place and added filters to narrow down your choices.
Think of Project Cece as a search engine for ethical clothes! Finding the right sustainable garments for your style and ethos is easier than ever.
Basically, we can't deny the thrills and advantages of fast fashion. But now we can all choose to enjoy their sustainable equivalents instead.
Found this helpful? Start receiving our tips and inspiration to make even more sustainable fashion choices.
---
You keep promising you'll be more mindful with your clothes but always slip back? It's because you must break these fast fashion habits FIRST! Here's how.
Thinking of saying "enough" to unethical clothes? You won't just be changing your wardrobe: your life will change too—and for the better. Here's how.
Is that cheap organic cotton t-shirt from an 'ethical' collection actually eco-friendly? Basically: can fast fashion be sustainable? Let's find out.
Project Cece is a platform that collects ethical clothing from different webshops on one website. Take a look in our shopping section and find the clothing that fits your style, budget and values!