Where to Buy Ethical Clothing (Psst: It Doesn't Have to Be Hard!)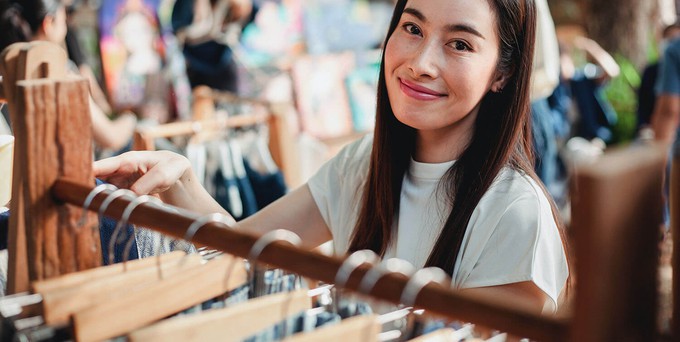 Fast fashion is eve-ry-where. You walk into town? Lots of flashy sales and shop windows with unsustainably low price tags. You open your social media? Ads, ads, and more ads of ultra-fast fashion brands.
Instead, when you're trying to figure out where to buy ethical clothing… it seems much trickier, doesn't it?
But trust us: finding slow fashion brands and garments isn't an impossible quest.
You just need to know where to look.
And, in most cases, it's not the high street.
Why is it difficult to find ethical clothing on the high street?
Unfortunately, most high streets are full of fast fashion brands or even luxury companies using their same sweatshops and polluting materials.
This is simply because slow fashion brands have lower margins and budgets. So, they can't usually afford to have physical stores (and most definitely not on the high street!).
Where to buy ethical clothing: 5 handy places
If you're after new fairtrade garments rather than second-hand clothing, here's where you can find them1
1. Local stalls and markets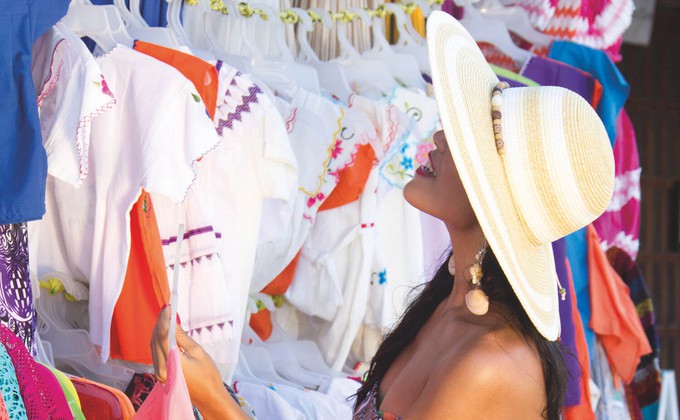 Of course, not all market stalls are the same. Many of them are just reselling mass-produced garments from unknown origins.
But stalls with handmade items are a fantastic place where you can buy ethical clothing whilst also supporting local creators. Even better if they use sustainable fabrics like organic cotton, hemp, or bamboo!
2. Social media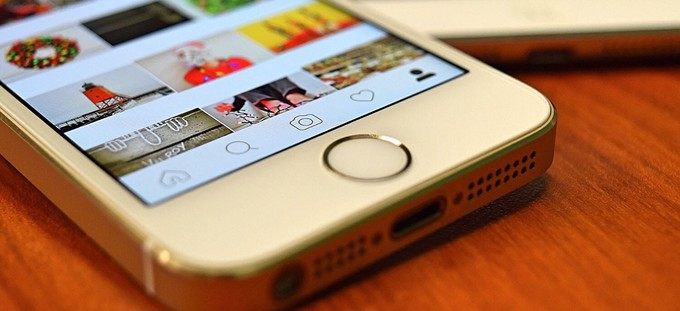 Nowadays, most platforms have an integrated eCommerce section. So, you can browse a brand's products on the actual social media app.
Start by following relevant hashtags and influencers who talk about ethical fashion. This will make it a breeze to discover more slow fashion brands on those channels.
Then, when you do, you'll be able to browse and buy ethical clothing through their product section.
3. Some traditional clothing stores… when using the right apps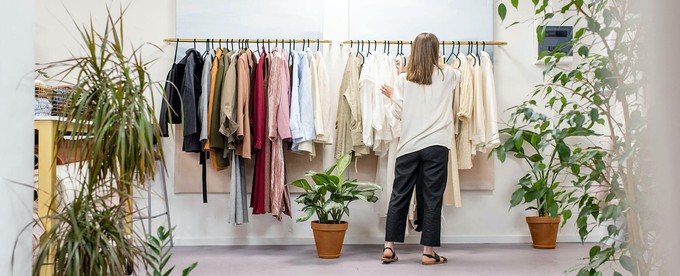 Yes, it's rare for ethical brands to open their own physical locations… but some of them do sell their collections in existing shops and concept stores!
Depending on where you're based, there might be an app that makes it easier for you to find them. For example, we have Cosh.eco in the Netherlands and Belgium.
Alternatively, another option is to download apps that rate the sustainability of other brands, like Good on You.
That way, when you're browsing clothes in person, you can search that brand and find out whether or not it's ethical.
4. Online stores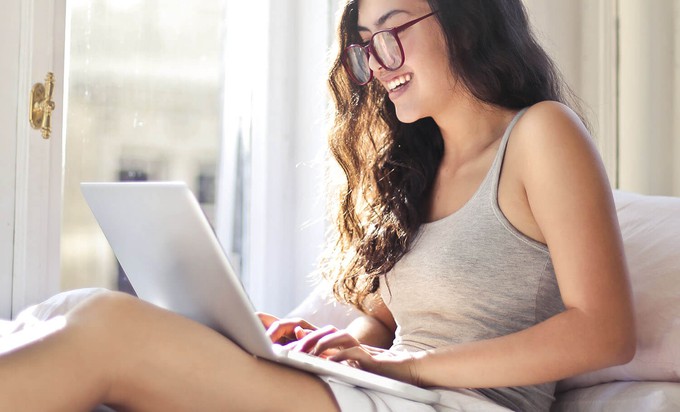 The internet is still the best place to buy ethical clothing because most of these brands only have online stores.
Plus, many slow fashion companies take additional steps to make your online shopping experience even more sustainable, like offsetting their deliveries' carbon emissions or using plastic-free packaging.
Now, we know what your main problem is with this: "how and where can I find ethical clothing stores in the first place?"
The answer is in the next point.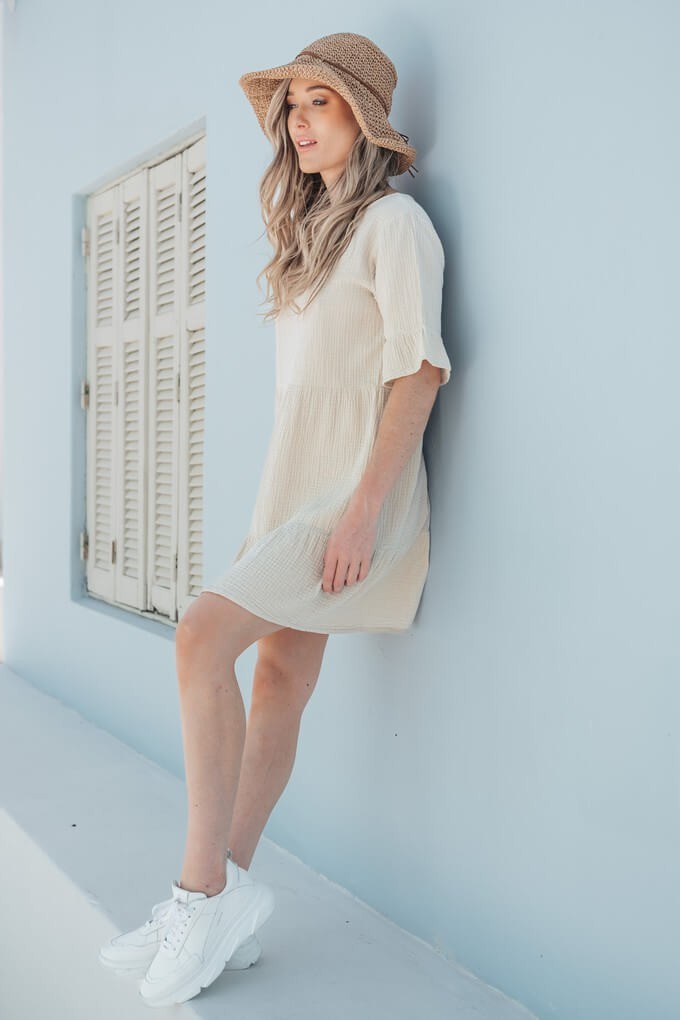 Yep, right here! We're a search engine for ethical fashion.
We created Project Cece because we used to be in your exact same situation: wanting to make more ethical fashion choices but… having no clue as to where to find the right clothes!
After all, these small stores were scattered all over the web.
So, we brought hundreds of them in one place and added filters to help you narrow down your choices.
Now that you know where to buy ethical clothing, it'll be so much easier to ditch fast fashion! You've got this.
---
It goes beyond finding eco-friendly garments! Here's how to buy sustainable clothing through 6 questions, from mindset to your wardrobe and how you use it.
From getting notified when your favourite garment gets discounted to planting trees, here are the benefits you unlock with a FREE Project Cece account.
Ready to take the first step towards a more sustainable wardrobe? Here are some practical tips to ditch fast fashion and discover ethical alternatives.
Project Cece is a platform that collects ethical clothing from different webshops on one website. Take a look in our shopping section and find the clothing that fits your style, budget and values!