How YOU Can Use the 6 R's of Sustainability in Fashion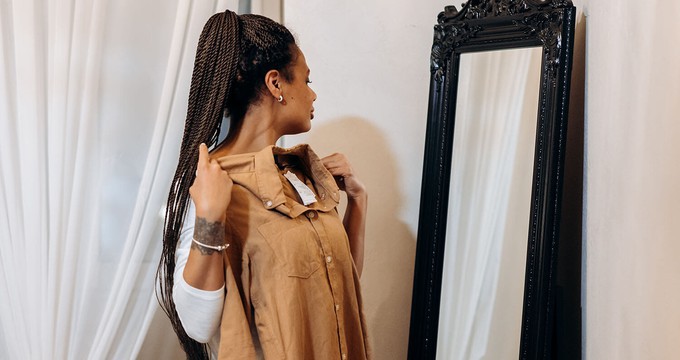 Trying to make more eco-friendly fashion choices but not sure where to start?
Any step towards a sustainable lifestyle is excellent news, but some allow you to make MORE of an impact.
So, let's put them into perspective by looking at the 6 R's of sustainability in fashion.
What are the R's in sustainability?
The 6 R's of sustainability are:
Rethink
Refuse
Reduce
Reuse
Repair
Recycle.
They're the recommended order of the steps you should take before binning an item—which should always be the last resort—and to make more sustainable choices overall.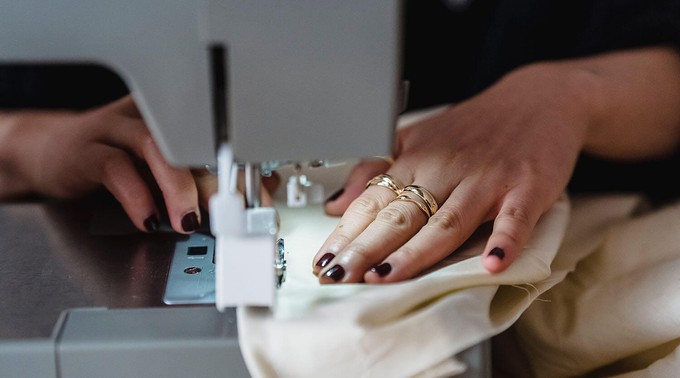 What are the 6 R's in making fashion sustainable?
To shine a jargon-free light on each of them, we're going to look at the 6 R's of sustainability in fashion based on what they mean:
For designers and brands: that way, you can look beyond greenwashing and support brands that are making an actual difference (you can find hundreds of them on Project Cece). Unfortunately, many fast fashion companies try and make themselves look good by focusing on the final R's alone, bypassing the most important ones
For you as a consumer, so that you know exactly what to prioritise
1. Rethink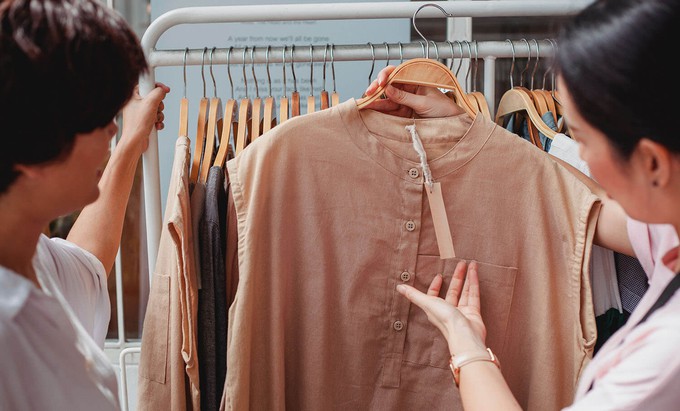 Why is this the very first of the 6 R's of sustainability in fashion?
Because we can make the BIGGEST difference for the planet by taking a step back before creating or buying new garments.
For designers and brands:
figuring out if they're producing too many clothes (some online ultra fast fashion brands upload thousands of new garments every week!)
assessing whether they're designing them in the best way for the environment. For example, "How can we make this item last longer to reduce waste? Is it designed in a way that's easy to repair and recycle? Can we avoid toxic chemicals?"
For you as a consumer:
reframe the way you look at fashion: "Am I viewing clothes as disposable? Do I buy them whenever I need a dopamine boost?"
think of clothes as durable options: fall in love with them, and choose to only buy higher-quality pieces that match your own style. That way, you'll feel happy whenever you rewear them!
2. Refuse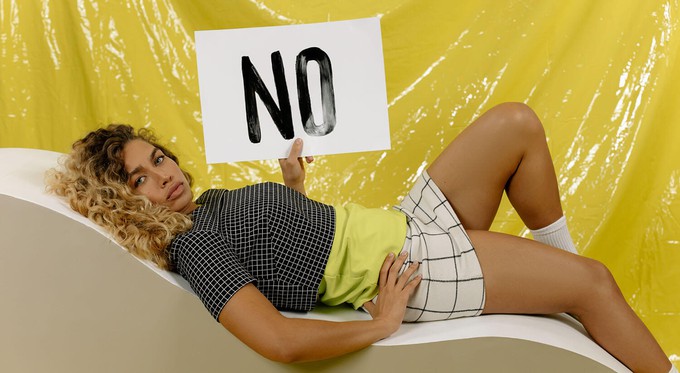 Just because we're used to doing something in a certain way, it doesn't mean it's the right one forward.
For designers and brands:
refusing to follow trends. Instead, ethical companies create timeless designs that'll stand the test of time
this R of sustainability in fashion can also involve refusing to exploit garment workers or to use cheap materials that have a high environmental cost, like traditional cotton and polyester
For you as a consumer:
avoid excessive and random clothes: "Do I really need that? Does it go with the rest of my wardrobe? Can I see myself wearing it for years?" And if the answer is no, refuse it
this R of sustainability can also be about being upfront with your loved ones: do they keep on buying you fast fashion clothes you don't want? Thank them for the thought but explain why this is counterproductive—and ask them to stop
3. Reduce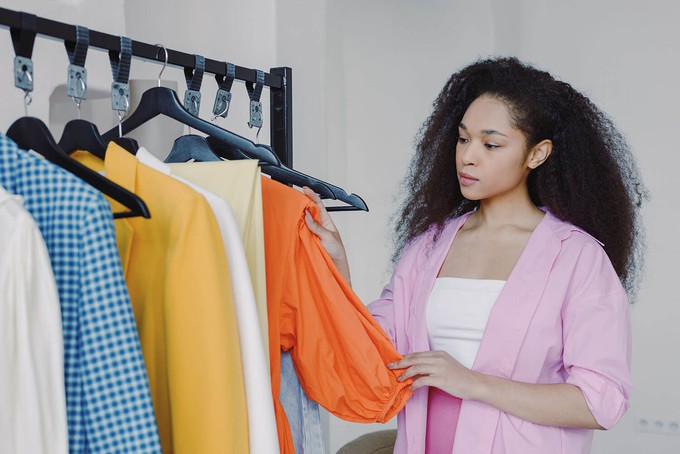 This R of sustainability in fashion can take many different forms, but it's mainly about reducing our consumption and environmental footprint.
For designers and brands:
encouraging consumers to buy consciously
finding new ways to use less energy, less plastic, less packaging, and so on
For you as a consumer:
sustainable consumption is just as important as choosing more ethical clothes! Replacing fast fashion hauls with eco-friendly or second-hand hauls isn't a solution: overconsumption is never sustainable. We used to be guilty of that too, years ago! What helped us was taking a step back and figuring out why we were buying so many clothes. So, try and reduce your shopping habits by focusing on fewer higher-quality garments made ethically (thanks to their lower cost per wear, you'll actually save money in the long run)
look into adopting a more minimalist fashion mindset or even creating a capsule wardrobe
find new ways to reduce your footprint. For example, you can lower your emissions by ordering two items from the same online store rather than two separate ones (as long as you actually need them)
4. Reuse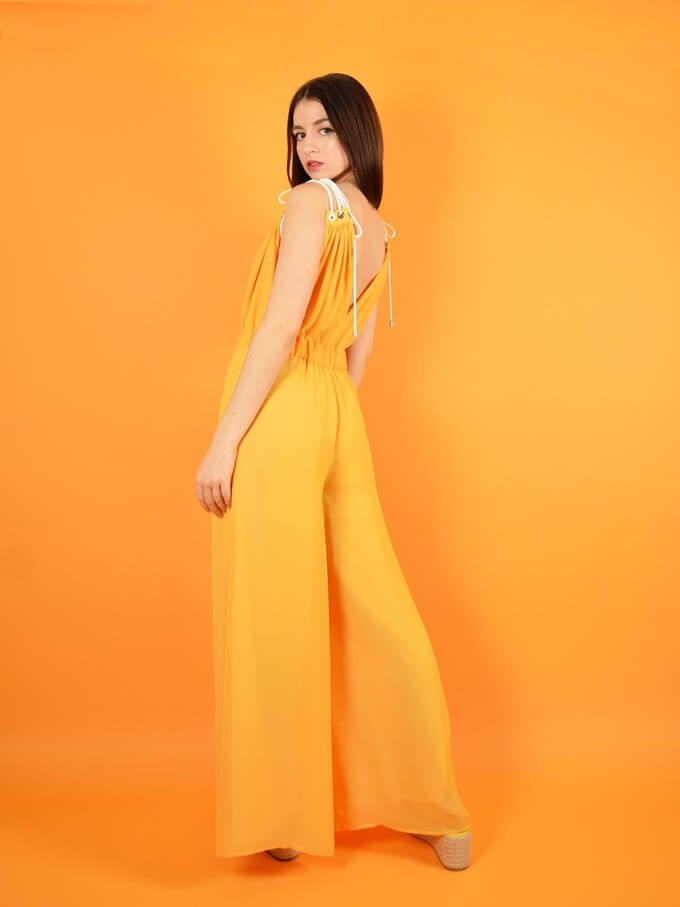 Unfortunately, we now wear our clothes only 7 times on average.
So, out of the 6 R's of sustainability in fashion, reusing/rewearing is what allows us to keep a piece or material in circulation for longer.
For designers and brands:
if a company has a take-back scheme, you can return a garment you don't wear anymore. They'll give it to charity or reuse some of its materials
For you as a consumer:
rewear your clothes as much as you can (30 times is considered the minimum to justify their environmental footprint)
we're especially encouraging you to abandon the idea that you shouldn't be seen wearing the same garment more than once. It's a damaging and unsustainable mindset created by fast fashion—and promoted by many influencers—to sell you more clothes
embrace repeat outfits, and get creative repurposing the same piece in different ways
5. Repair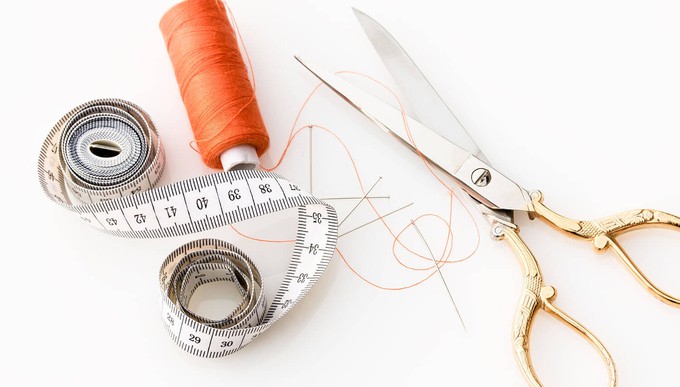 Fast fashion designs clothes so that they fall apart after a few wearings. So, you've been conditioned to bin them as soon as something goes wrong!
For designers and brands:
designing durable clothes that are also easy to repair
For you as a consumer:
6. Recycle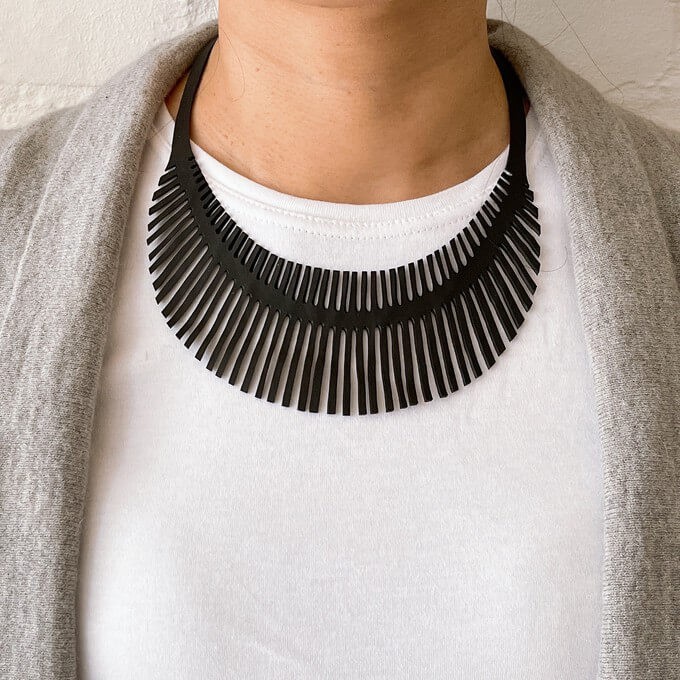 Sadly, recycling in fashion isn't the ultimate solution: out of the 200 billion clothes sold every year, less than 1% gets recycled.
That's why we believe it should be the last of the 6 R's of sustainability.
For designers and brands:
upcycling or using recycled materials, like recycled polyester. Unfortunately, many fast fashion brands combine a small percentage of these fabrics with new ones and then promote them as "recycled clothes"
creating clothes with materials that can actually be recycled
For you as a consumer:
definitely not going to wear a garment anymore? Consider upcycling it to turn it into something else, like a tote bag or pillow
repurpose it as a gift or donate it to charity (while it's not as eco-friendly as you might think, it's still better than binning garments)
how about hosting a clothing swap party?
Was this overview of the 6 R's of sustainability in fashion helpful?
Start receiving our tips and inspiration to make even more sustainable clothing choices.
---
18.6 million tonnes of clothes are sent to landfills EVERY YEAR. Surely, recycling in fashion is the obvious solution, right? Mmh, not exactly. Here's why.
It goes beyond finding eco-friendly garments! Here's how to buy sustainable clothing through 6 questions, from mindset to your wardrobe and how you use it.
Ready to take the first step towards a more sustainable wardrobe? Here are some practical tips to ditch fast fashion and discover ethical alternatives.
Project Cece is a platform that collects ethical clothing from different webshops on one website. Take a look in our shopping section and find the clothing that fits your style, budget and values!