7 Fashion Brands That Give Back or Support a Good Cause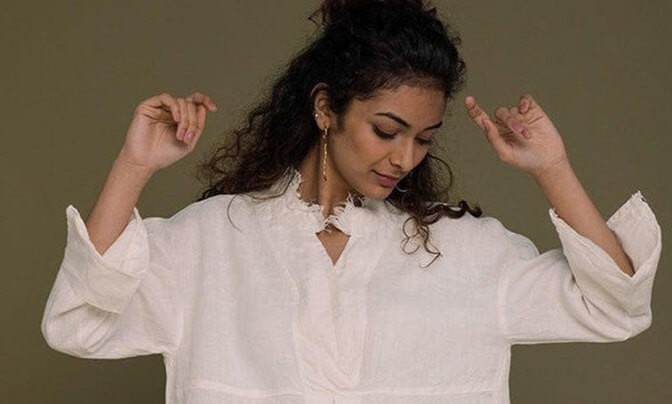 Buying your clothes from a sustainable brand—rather than fast fashion—already makes a HUGE difference.
It means you're supporting a company that pays their workers fair wages, uses eco-friendly materials, and has a greener footprint.
Still, some of them take it even further, from tree-planting projects to charity donations.
So, if you want to support fashion brands that give back, start here.
7 ethical fashion brands that support a good cause
Ready to find your new favourite eco-conscious company?
1. No Nasties - organic cotton clothes that are good for the climate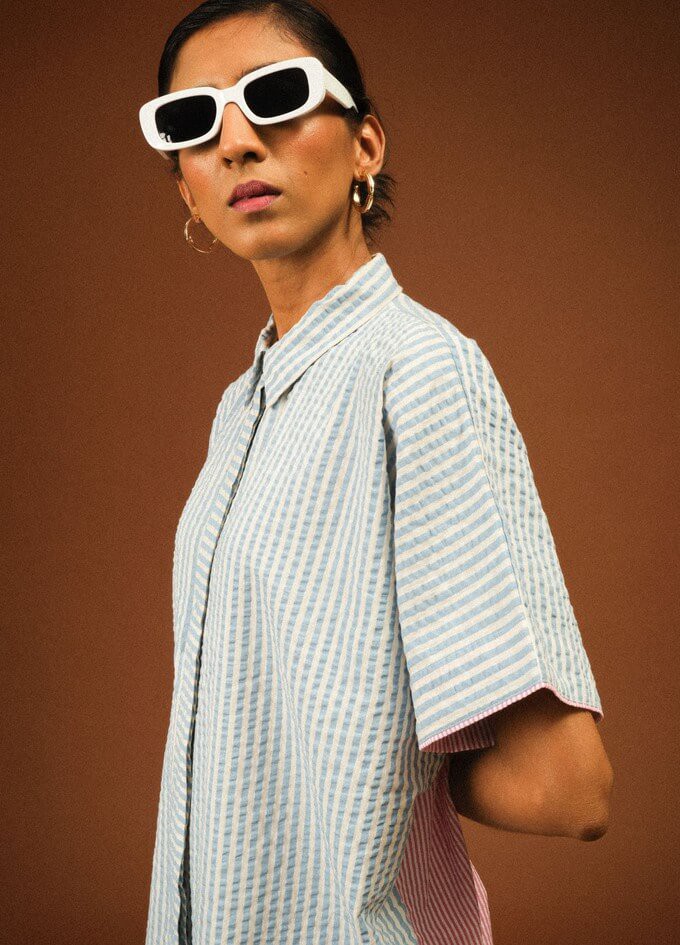 This Indian brand produces all its clothes locally, and they mostly use organic cotton (certified by GOTS).
They also keep their production zero-waste and rely on solar energy as much as possible.
As for style, they offer a charming range of both minimalist and more colourful or patterned clothes—always timeless and made to last.
Good cause: they assess each garment to figure out how much CO2 it'll create not just during its production but its entire life cycle. Then, they offset it by planting trees
2. Mejuri - jewellery brand with a heart of gold
When it comes to transparency, the jewellery industry is still lagging behind. Plus, mining has a dreadful environmental impact: an average gold ring generates over 20 tonnes of waste.
Instead, Mejuri is bringing about the kind of change we're expecting from this industry!
40% of their items are made from recycled gold and materials.
Good cause: through funds and partnerships, they're giving scholarships to women and non-binary people, especially from Black communities
3. Reistor - hemp clothes, help for women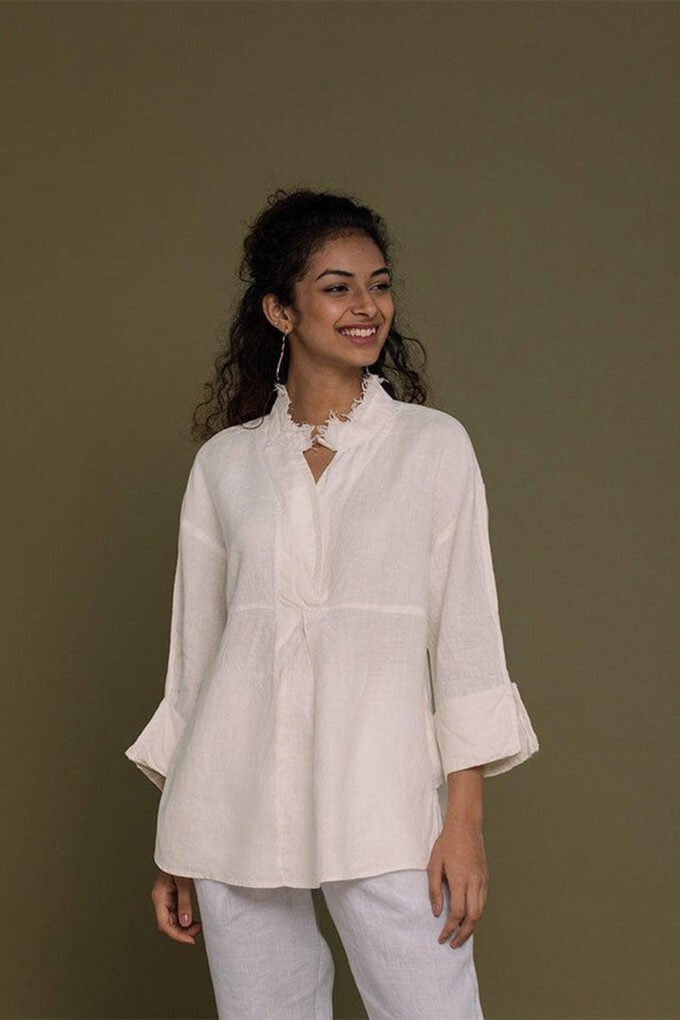 Their clothes are vegan and made from 100% hemp, one of the most sustainable fabrics.
Reistor specialises in minimalist and timeless garments, but they have several patterned and colourful prints, too.
We absolutely LOVE how versatile their clothes are: perfect to be remixed to create different outfits.
Good cause: they partnered with Srujna to help more Indian women build sustainable and self-sufficient lives (which is much needed, since the country is plagued by modern slavery and fast fashion sweatshops)
4. Beaumont Organic - quiet luxury and a big difference for Fiji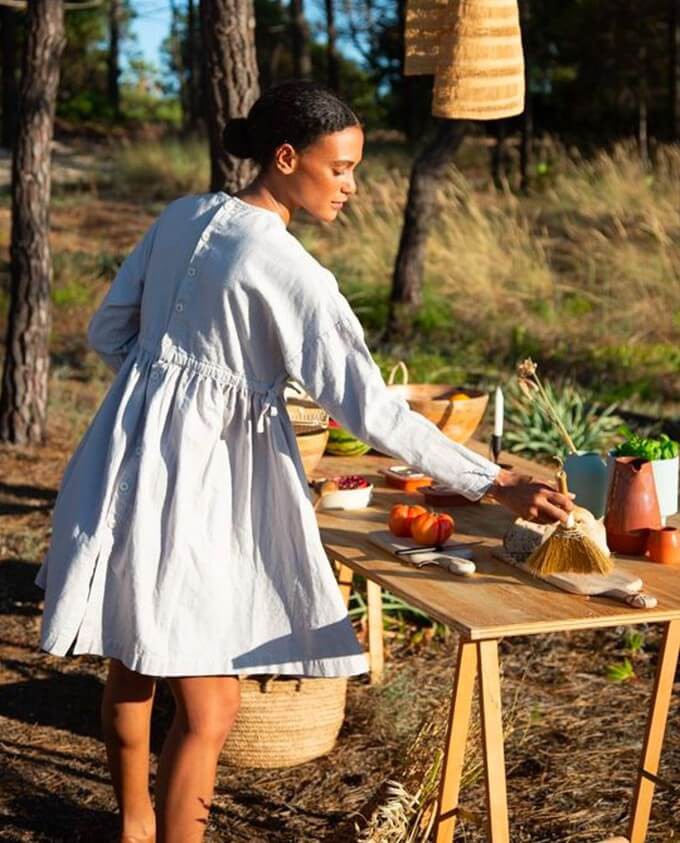 This ethical fashion brand uses luxury and sustainable fabrics to create contemporary clothes for modern and eco-conscious women.
They prioritise organic cotton and linen, and their garments tend to have a bit of a quiet luxury vibe: premium, timeless, and versatile.
Good cause: they donate 1% of their profits to The Beaumont Organic Foundation. This was set up by the CEO to support Fiji, where she has lived and volunteered throughout the years. For example, this fund helps renovate local schools and hospital, protecting them from the unpredictable weather that characterises these islands
5. MADE out of - accessories and local change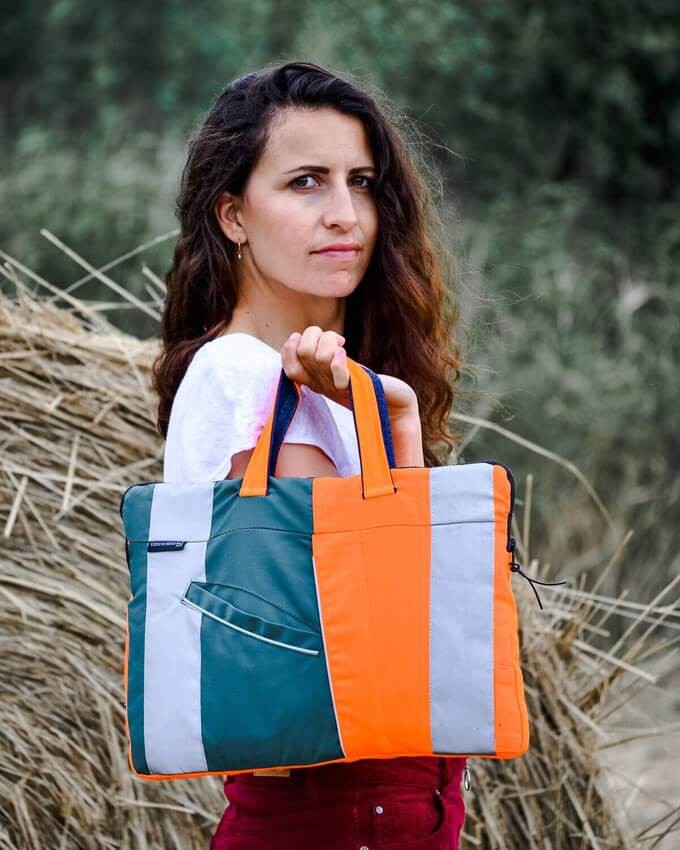 When supporting fashion brands that give back, don't forget about your accessories!
MADE out of offers plenty, from bags to belts.
They're all made sustainably in the Netherlands using materials sourced in Europe.
Good cause: they plant trees in their own local forest in the Hoeksche Waard (how cool is that?)
6. Knickey - underwear with a green footprint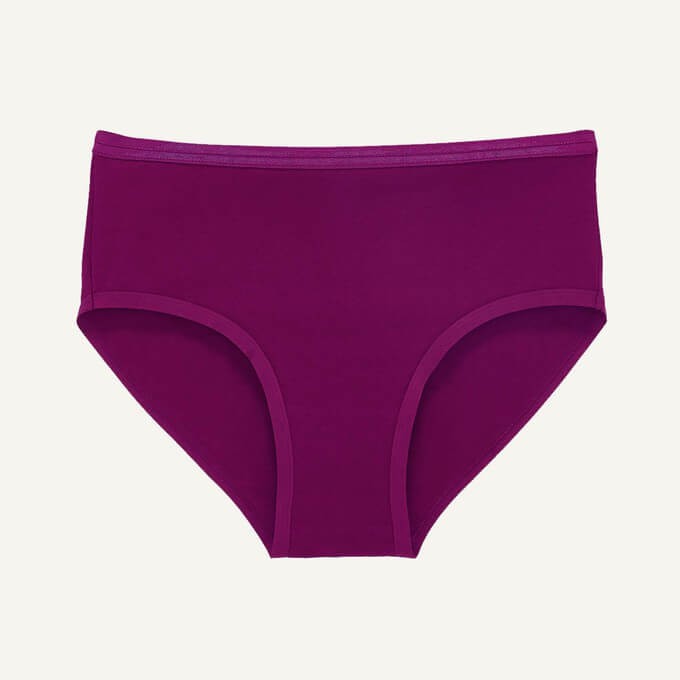 This ethical fashion brand specialises in non-toxic organic cotton underwear that breathes properly.
They also use recycled nylon and Modal or recycled polyester for their bras.
Good cause: as well as offsetting their entire carbon footprint, they donate to several charities, like Fashion Takes Action, The Slow Factory, and Planned Parenthood
7. TOMS - ethical shoes for a step in the right direction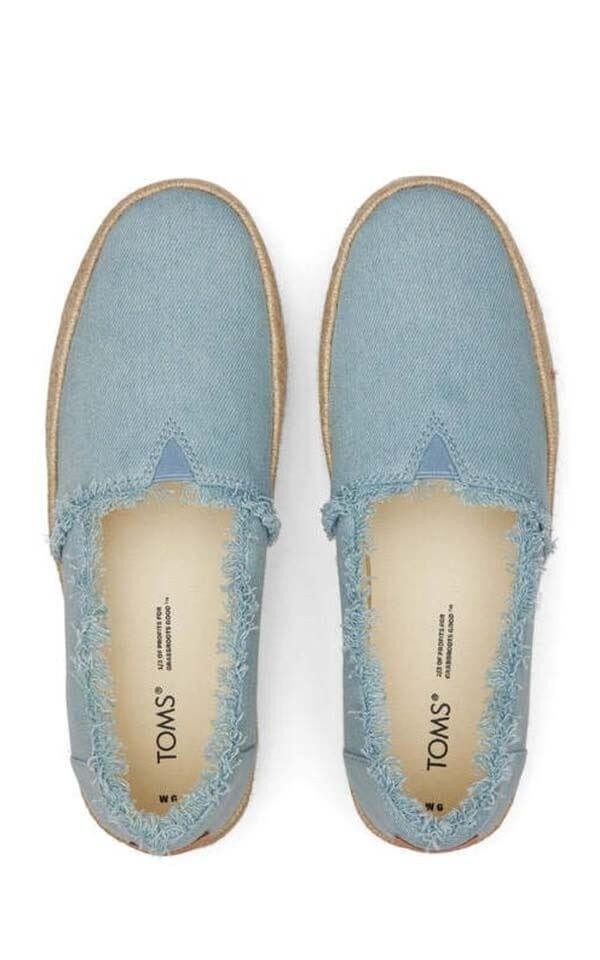 This shoe brand tries to use the most eco-friendly materials whenever possible, from recycled to vegan options.
And did we mention they're really colourful, versatile, and stylish?
Good cause: for every pair of shoes you purchase, they donate one to a child in need. They also provide employment to local communities by producing their shoes in the countries where they're donated
Find more ethical brands that give back on Project Cece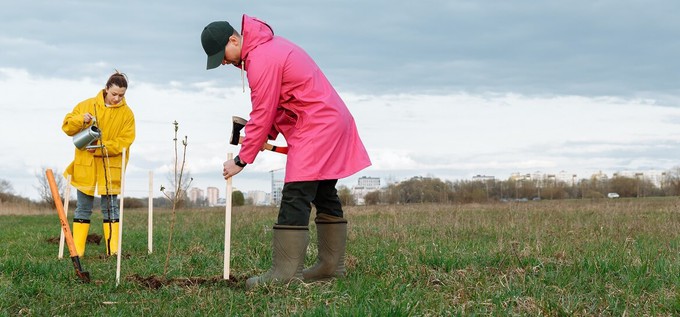 This was just an overview, but luckily, there are so many fashion brands that are making a big difference in their own way.
At Project Cece, we love telling their stories and helping them reach even more eco-conscious consumers—just like you.
So, guess what? You can find them all in one place!
We've brought hundreds of fairtrade brands on one platform and included filters so that you can narrow down your choices.
One of them is the 'Good Cause' filter. Select it to focus on fashion brands that give back to local communities, charity, or the planet. Wanna know exactly what change they're bringing about? Just click on the brand name and get inspired.
Finding clothes that match both your style and ethos has never been easier!
---
From huge ranges of clothes to shoes and accessories: here are some of the best vegan fashion brands—for a wardrobe that's both ethical and fabulous.
Find the best ethical fashion brands in one place without worrying about greenwashing. Here are the sustainability standards they must meet on Project Cece.
Coats made from blankets? Electrical wire-earrings? The best upcycled fashion brands create the most beautiful clothes & accessories using the craziest items!
Project Cece is a platform that collects ethical clothing from different webshops on one website. Take a look in our shopping section and find the clothing that fits your style, budget and values!