How to Talk About Ethical Fashion to Loved Ones (Tactfully)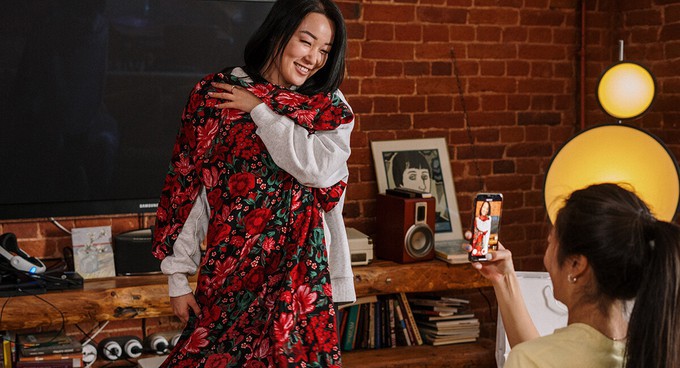 You have uncovered the horrors of fast fashion. So, you now feel uncomfortable—or even downright annoyed—when you see other people buy a tonne of clothes they don't need.
Maybe you're yearning to talk about ethical fashion with your friends and family but you're afraid you'll come across as bossy or preachy?
It doesn't have to be that way!
Here's how you can start a conversation on sustainable fashion—and even make it fun.
First things first: lead by example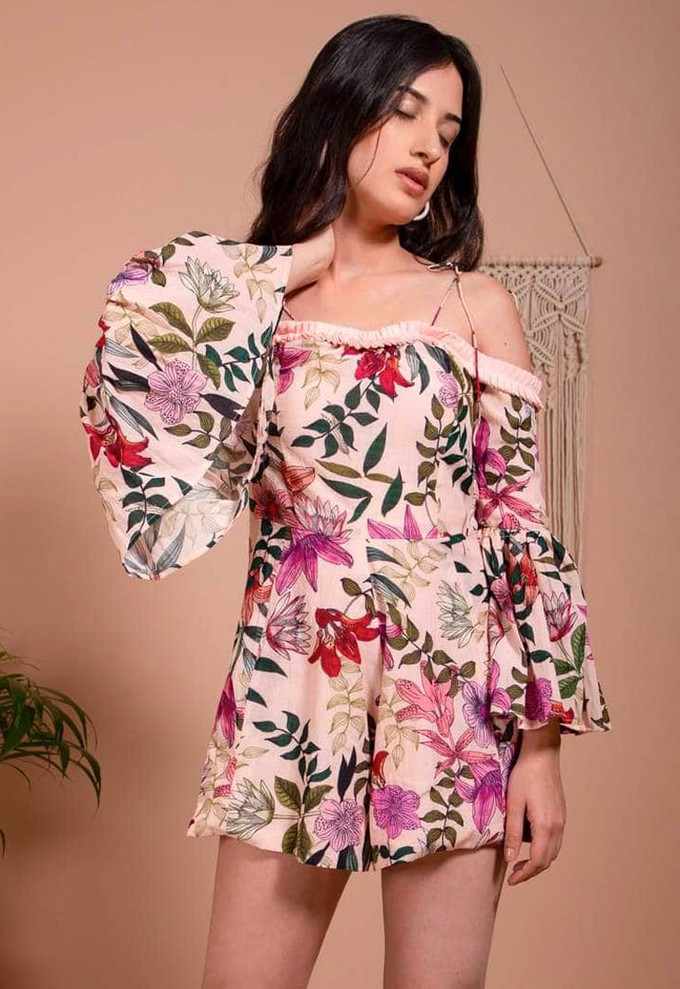 If you're not used to talking about ethical fashion within your circle, begin by mentioning it casually (just as you would with that new series you've binge-watched).
For example, share your excitement about that new brand you discovered, and maybe mention how inspiring you find their use of recycled materials.
Sometimes, it'll be an actual conversation starter. And even when it isn't, you'll still be planting the seed.
Plus, if you rock your favourite sustainable outfits when you hang out, we bet you'll start getting compliments. Don't be shy, and give context! By telling them you got them from an eco-conscious brand, you'll help bust the myth that ethical fashion is ugly (we both know it isn't).
"Thank you, it's organic cotton" can become the new "It has pockets."
You can also give sustainable presents to your loved ones, and tell them why you're obsessed with that brand or material. They'll definitely feel the difference in quality themselves!
Have a helpful and empathetic approach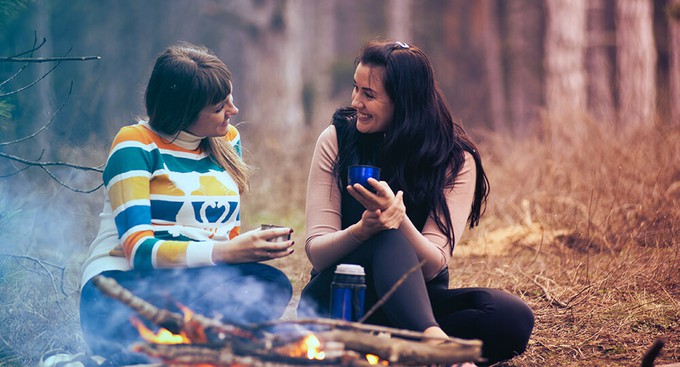 It's easy to snap when we're particularly passionate or annoyed at something (unsustainable consumerism and fast fashion, ugh!), but that just isn't helpful.
With 58% of consumers not knowing that fast fashion damages the environment, the chances are… your friends and family are unaware of just how problematic their clothing lifestyle is. And from sales to social media and pop culture, they've been conditioned to embrace it without questioning it.
So, remember: an empathetic standpoint is wiser than trying to guilt-trip people.
Make sure you keep potential privileges in mind, too. Some consumers spend hundreds of pounds on new fast fashion garments every month, but some others only buy them because it's more size-inclusive or it's all they can afford.
So, perhaps you can recommend some plus-size sustainable brands or introduce them to thrifting instead?
When you start talking about ethical fashion, focus on its benefits—rather than the horrors of fast fashion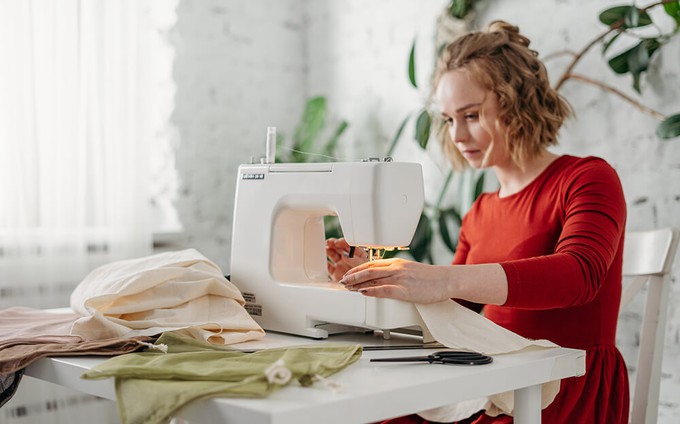 We've found that it's easier to start these conversations by leading with the positive rather than the negative.
So, you could highlight the game-changing environmental and social benefits of sustainable fashion, like:
Using less water
Lower CO2 emissions
Better opportunities for garment workers, especially in developing countries
Higher-quality clothes that were made to last and don't follow trends
Reduced waste
And share the positive impact that this lifestyle change is having on you, too—like how it helped you break free from the vicious cycle of buying cheap clothes to get a dopamine boost.
Instead of believing their usual "I have nothing to wear", your friends and family can choose to fall in love with a smaller but more meaningful wardrobe. They'll get to unlock their own signature style, ditch trends, and actually love their clothes. And that's pretty exciting, isn't it?
You can also tell them that ethical clothes have a lower cost per wear:
While they're usually more expensive, they're also timeless and made to last. So, if you spent £40 on a jumper and already worn it 20 times, its cost per wear (£40 ÷ 20) is only £2
Fast fashion clothes have lower price tags but are designed to fall apart and be replaced with new ones regularly. A £10 jumper that you only wear twice has a cost per wear of £5 (£10 ÷ 2)... and then you'd already be off to buy a new one!
So, when talking about ethical fashion to your loved ones, mention they'll be saving money in the long run, too.
When you're ready, raise the actual problem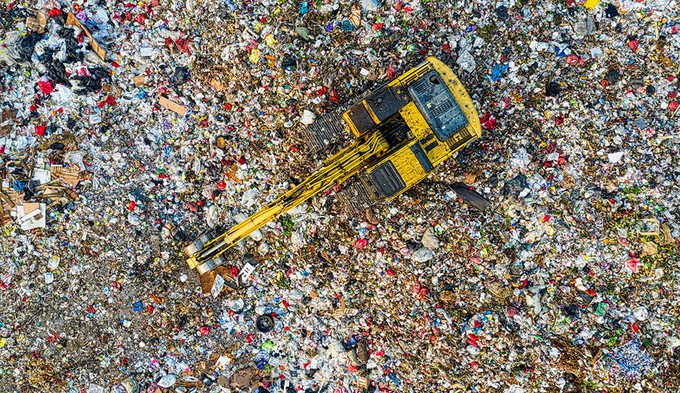 As we've seen, your loved ones are probably unaware of how detrimental their fashion lifestyle is.
They might even have gone vegan for the planet but not thought about the impact of their ever-changing polyester wardrobe. Maybe they cut down on plastic but are actually wearing it.
So, once you've started the conversation by talking about the positives—or if it just comes up naturally—you can then tell them about the problems with fast fashion.
Most importantly, be open to answering their questions, too. This isn't meant to be a one-sided lecture but a two-way conversation.
Show them alternatives: share your all-time-favourite sustainable brands and resources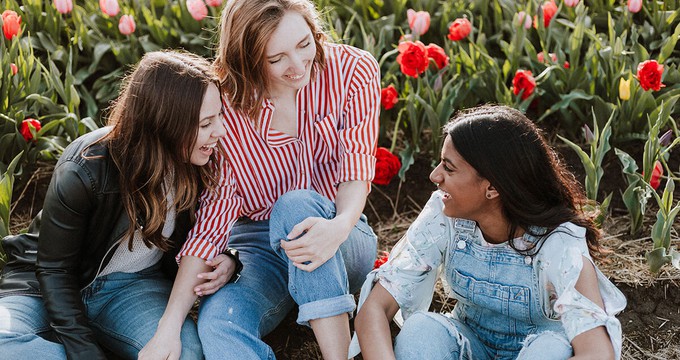 When talking about ethical fashion to your friends and family, try and remember how overwhelming it felt when you wanted to embrace it… but had no idea where to start!
So, make things easier for them:
share your favourite resources and brands
recommend bloggers and influencers to follow
tell them that finding the right ethical clothes doesn't have to be difficult and time-consuming: they can use our handy filters to browse the collections of hundreds of fairtrade brands on Project Cece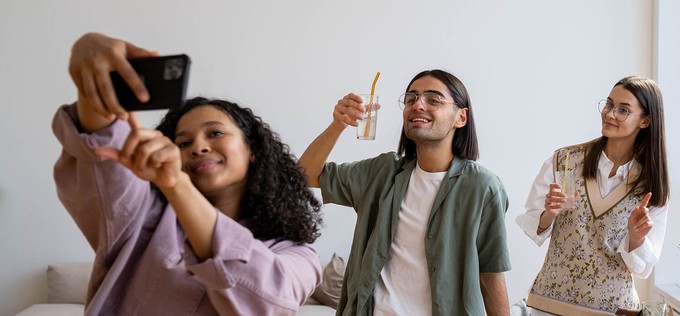 If your friends and family are now interested in hearing more about ethical fashion (and we bet they will be!), you could suggest:
Styling each other: everyone gets to create a new outfit using items from the host's closet. Not only is it fun to see what each friend comes up with: it'll make everyone realise just how many combinations they hadn't thought of (so, you'll all be unlocking new outfits without buying new clothes)
Doing the #30WearsChallenge together
Trying a fast fashion detox to support each other. You can even raise the stakes by deciding that whoever loses has to pay for drinks or cook dinner for everyone
Checking out some sustainable clothes together. Unfortunately, it's hard to find ethical brands on the high street, but you might see them in concept stores or pop-up events in your area. In the Netherlands, we have clothing libraries like LENA where you can rent garments, and some where you can exchange them, like Swap Shop: maybe there's something similar near you, too? (For example, Hurr and By Rotation often do pop-ups!)
Organising a clothing swap party
See? Talking about ethical fashion doesn't have to be intimidating: it can be empowering, inspirational, and fun, too.
In fact, why don't you start the conversation by sharing this post with your network?
And if you've found this helpful, start receiving our tips and inspiration to make even more sustainable fashion choices.
---
Ready to take the first step towards a more sustainable wardrobe? Here are some practical tips to ditch fast fashion and discover ethical alternatives.
From child labour to toxic dyes, there's a high hidden cost behind cheap labels. Check out the problems with fast fashion and discover a sustainable solution.
From an ethical lifestyle to the opportunity to ditch trends and create your signature style, here are 7 reasons to choose sustainable fashion over and over again.
Project Cece is a platform that collects ethical clothing from different webshops on one website. Take a look in our shopping section and find the clothing that fits your style, budget and values!